Things to Avoid after Applying for a Home Loan [INFOGRAPHIC]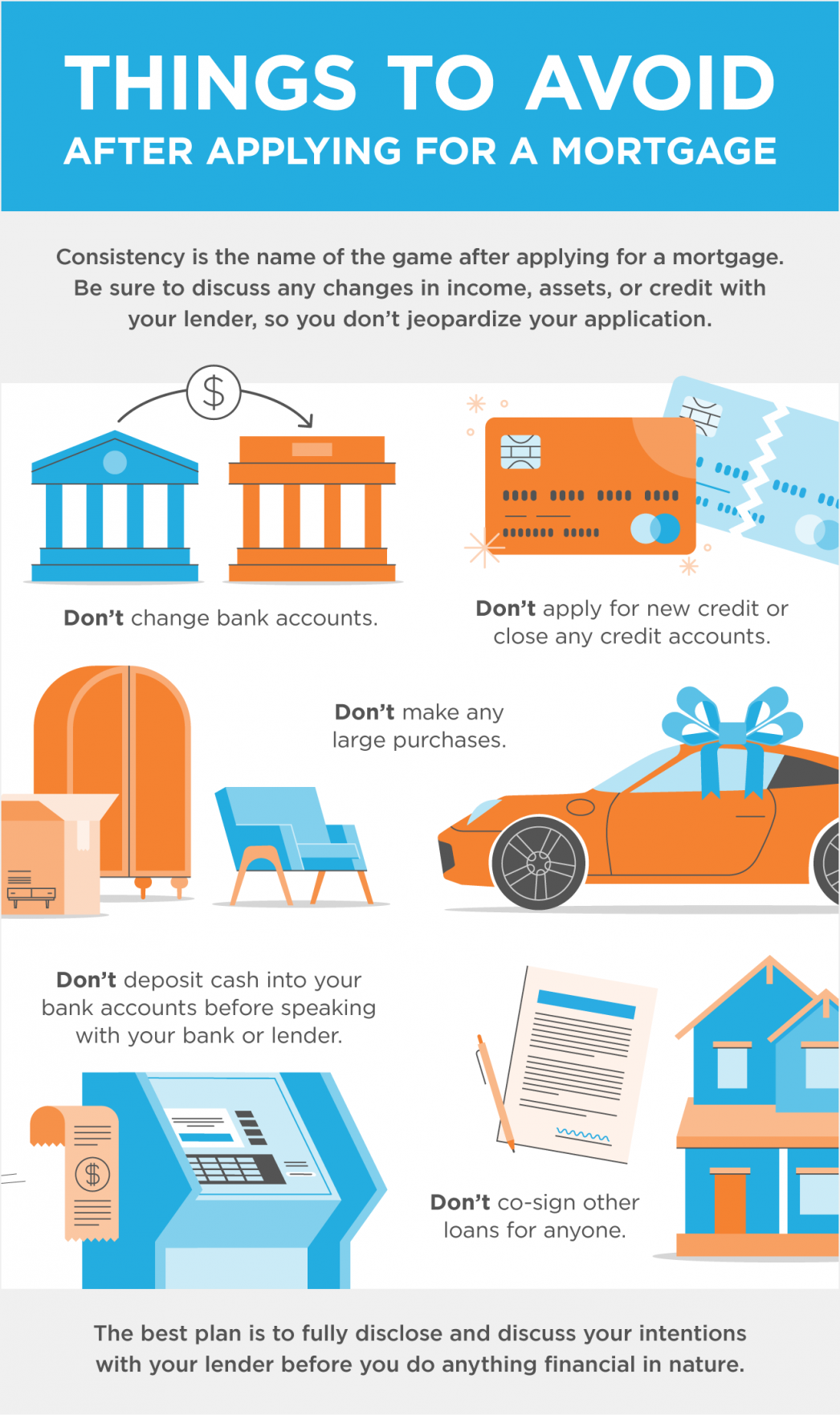 Some Highlights
There are a few key things to make sure you avoid after applying for a mortgage to help make sure you still qualify for your loan at the closing table.
Along the way, be sure to discuss any changes in income, assets, or credit with your lender, so you don't unintentionally jeopardize your application.
The best plan is to fully disclose your intentions with your lender before you do anything financial in nature.
Are you interested in finding out about Deborah Elliott-Shultz and City of CS Real Estate and Lifestyle's flat listing fee of $4000*? Visit cityofcs.com or call (719) 641-1357 to speak with Deborah.
And, have you heard about our buyer's rebate? That's right! We give back 25% of our commission to help you with your closing costs or to buy new appliances which will be reflected on the settlement statement, and you'll get it at closing. Give Deborah a call to speak with her about buying or selling a home with City of CS Real Estate and Lifestyle.
If you have any real estate questions, or to find out how City of CS Real Estate and Lifestyle can help make your real estate experience more affordable, call Deborah Elliott-Shultz at (719) 641-1357.
* Homes Listed at $600,000.00 and over are charged a 1% Listing Fee. Compensation fee for the Buyers Agent is in addition to the $4,000 flat fee.